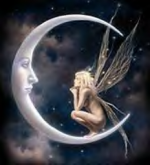 I want to get married.
One day. No matter when.
Only thing I know is How. Cos I DO want all the fuss, the white dress the all over the top decoration table and everything BUT being kind of minimalist myself I want it to be, in a spiritual way, a simple marriage.
I want it to be somewhere green or sandy, in an open space, outside. I just want an arche of flowers above my head when I say Yes.
I want my dad to bring me over the aisle and I want my Mum at the first row minding my kids if I have some already. I want Laura, Tania and Eva as my cherished and beautiful bridesmaids and I want my brother to be the best man. All my family and friends would be here and here they are :
Family :
Geneviève B.
François-Xavier J.
Jean-Louis S.
Maxime J.
Mathilde G.
Claude F.
Pierre J.
Eliane
Véronique B.
Christian B.
Philippe B.
Violène C.
Franck B.
Malik M.
Delphine M.
Anaé
Catherine A.
Pierre-Emmanuel J.
Anne-Geneviève J.
Louise A.
Clémentine A.
Marie-Nelson J.
Anthonin J.
Marin J.
Gabriel J.
Rémi G.
Adrien G.
Fanny G.
René G.
Jacqueline
Geneviève G.
Jacques G.
André C.
Philippe C.
Marc C.
Karyne B.
Raphaël C.
Lauriane C.
Mathis C.
Joëlle
Séverine
Mehdi
Eliès
Géraldine+1
Carole+1
Aude A.
Célia B.+1
Anaïs de V.
Paul
Liam
Jérémy A.
Hortense A.
Jonathan de V.
Marion de V.
Ambre
Elona de V.
Jahana de V.
Marley de V.
Amies:
Laura Z. +1
Tania R.+1
Eva G. (+Kéliane et Aélia)
Lucie C.+1
Elodie B.+1
Sarah Gils+1
Salomé B.
Anna E.+1
Ciara
Camille G.
Aurore P.(+1 avec Enora et Ewan)
Judith
Louise D.(+1 avec Jeanne)
Louise F.(+1 avec Pierre et Suzanne)
Solène W.
Héloïse (+1 avec ?)
Alexia+1
Amis:
Ivan B.+1
Bachir F.+1
Dorian H.+1
Miles L.-C.+1
Yannick B.
Melvyn E.
Florentin T.
Mathurin D.+1
Nicolas M.
Olivier V.P.+1
Fabien B.+1
Harry B.
Anthony P.
Ludovic M.+1
Olivier J.+1
Florent C.+1
Geoffrey L.
Being realistic I'll never get married...with all those people...Let's just say I'll have a huuuge party then, as fake wedding..and as a real one, let's with the future..