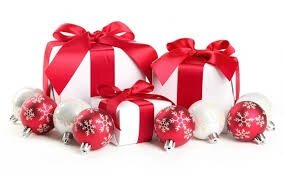 Hi Santa!
To be honest with you, I haven't been the perfect one this year...I haven't been honest with myself and others sometimes, I hurt people and lied, I went on crazy parties and tested hard drugs, I had sex with strangers and I also had sex with guys I knew (more or less well) without condoms, I came back to France and started college but I haven't work at all, I spent money on stupid things when I didn't have money...So far I've been lazy and shallow.
But...I took decisions that will change my life for (hopefully) the best, I decided to find myself again and fix my own issues before to start any future relationship, I've been trying my best to give joy around me even when I was feeling lonely myself, I helped people around me as much as I could...I did all the health check up and they were fine and I know I was lucky. And Santa, I swear I'm going to try harder. I might have been a bit foolish and a bit lost, but I'm getting there...
As every year, you'll find on the top of my list those items (that's in case a generous soul read my post) :
- A Mac Book Pro + Final Cut
- A mini Austin Cooper, lemon yellow or granny green
- Money to lazer the sh** of my own blind eyes or my stupid hair...
- An apartment in Paris
Here are the affordable rest:
- Le cartable en cuir noir de chez Asos : http://www.asos.fr/pgeproduct.aspx?iid=4256253&CTAref=Saved+Items+Page ou celui de chez Lancaster: http://www.lancaster.fr/523-55-rouge.html
- Les chaussures richelieu de chez Dune sur Asos : http://www.asos.fr/pgeproduct.aspx?iid=4300114&CTAref=Saved+Items+Page
- Le manteau 60's bleu pastel de chez Asos : http://www.asos.fr/pgeproduct.aspx?iid=4308519&CTAref=Saved+Items+Page
- Le pull noir détail manches en dentelle de chez Kookaï : http://www.kookai.fr/e-boutique/pret-a-porter/pull-femme-fashion/pull-col-rond-manches-dentelle-142g3472-3603526648663
- Parfums par ordre de préférence : Beach Walk de Martin Margiela (en ligne), Ö de Lancôme, Chloé, Noa de Cacharel, Aqua Di Gioia de Georgio Armani, Flower de Kenzo ?
- Ma crème de jour Lancôme Hydra Zen : http://www.lancome.fr/_fr/_fr/hydra-zen/hydra-zen-neurocalm-spf-15-085281.aspx
- Des livres et coffrets Cinéma (Tarantino)
- Des musiques sur I-Tunes : The First Aid Kit, The Avener, Cat on Trees...
- Des places de concert pour Radiohead...
- Des boucles d'oreilles
Fiouuuu....
Thank you Santa... I know I'm never gonna get any of those but I'll dream about it!
See you next year!